Spring 2020
Like the IHSA and all our schools, the ESCC spring season has been postponed. We wish all of our families and friends safety and health during the Coronavirus pandemic.

Winter 2019-20 ESCC championship
1/31: Wrestling at Joliet Catholic (Marian Central champion)
Fall 2019 ESCC championships
10/2: Boys golf at Joliet Catholic- Prairie Bluff (Benet champion)
10/8: Girls golf at Carmel Catholic- Bonnie Brook (Benet champion)
10/10-12: Girls tennis at Joliet Catholic (Benet champion)
10/19: Boys cross country at SV-Arlington Park (Benet champion)
10/19: Girls cross country at SV-Arlington Park (Benet champion)
Oct. 4, 2018- CCL/ESCC announce football merger

ESCC Hall of Fame Dinner CANCELLED FOR 2020 (2019 class)

ESCC College Signings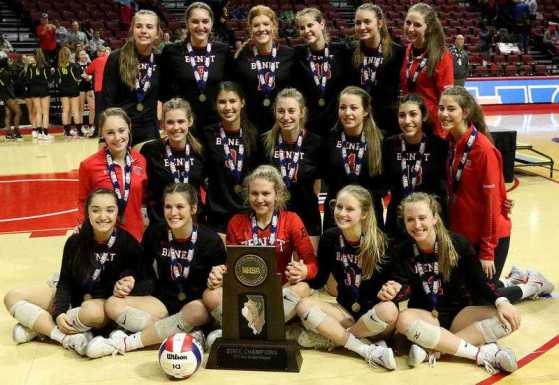 With a two-game win over Wheaton-Warrenville South on Nov. 16,
Benet captured the IHSA 4A women's volleyball crown.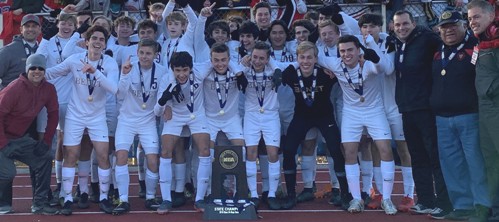 Benet defeated Crystal Lake South, 2-0, on Nov. 9 to capture
the IHSA 2A state men's soccer championship.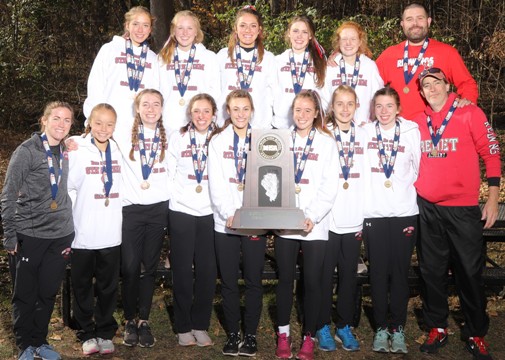 Benet captured the IHSA 2A cross country title on Nov. 9 in Peoria.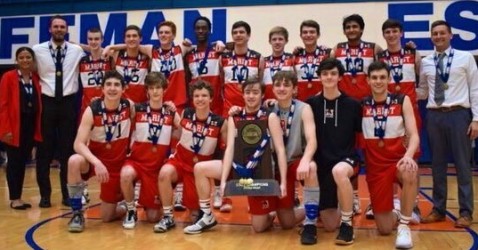 Marist men's volleyball prevailed over Glenbard West on June 1 to capture
the IHSA state title.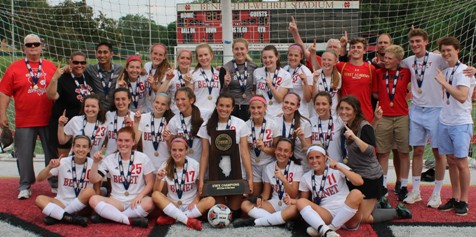 ESCC Co-Champ Benet toppled Wauconda, 2-1 in double OT on June 1
to win the IHSA 2A state girls soccer championship.
Marist followed up an ESCC championship by defeating Minooka on Nov. 11
to capture the IHSA Class 4A state crown.
Spring 2019 ESCC championships
5/1: Girls track at Carmel Catholic (Benet, Marist champions)
5/8: Boys track at Marist (Benet champion)
5/9-11: Boys tennis at Marian Central (Benet champion)
Winter 2018-19 ESCC championship
1/25: Wrestling at Saint Viator (Marist champion)
Fall 2018 ESCC championships
9/24: Girls golf at Carmel Catholic (Benet champion)
9/26: Boys golf at Joliet Catholic (Saint Viator champion)
10/5-6: Girls tennis at Joliet Catholic (Benet champion)
10/13: Boys cross country at SV-Arlington Park (Benet champion)
10/13: Girls cross country at SV-Arlington Park (Benet champion)